Welcome to Eyes on Norbeck's blog. Here, we'll provide the latest news, trends, and service in the optometry field. We believe this serves as a great channel to help you understand various eye conditions and how you can take care of your eyesight. If you're looking for high-quality eyeglasses and other services from a trusted optometrist, use this page as your top reference.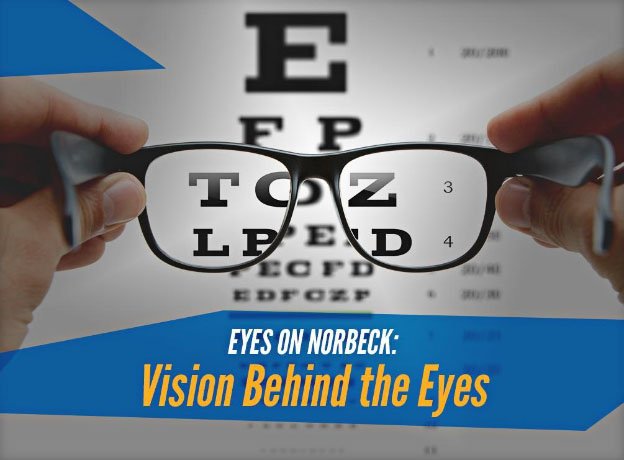 Passion and Commitment
Dr. Chun AuYeung received his Bachelor's Degree in Food Science at the University of Florida. While his initial goal was to work in the food service industry, he realized that it's his lifetime mission to improve individuals' quality of a life at a deeper level. He then decided that being an optometrist is a good way to make this goal come true. In 2012, he finished his Doctor of Optometry schooling from Nova Southeastern University in South Florida.
Vision Beyond the Eyes
After working in a retail optometry company for some years, Dr. AuYeung realized that patients need a more individualized and direct health care. This became his driving force to establish a clinic that will provide you uninterrupted consultation time and the right attention.
In 2018, your optometrist, together with his fiancee, founded Eyes on Norbeck. We look beyond the eyes and consider your personal needs. While you may have the same diagnosis with another person, your circumstances may vary, requiring a different treatment approach.
Premier Eye Care Products and Services
At Eyes on Norbeck, we provide various eye care products and services. Before anything else, we'll have you undergo a comprehensive eye assessment to check your various eye structures and their respective functions. This way, we can easily detect underlying vision problems and render necessary treatment.
We also offer blue vision protection services that include a computer vision exam and blue light filtering eyewear. If we find signs of refractive errors, we can help you find a pair of eyeglasses or contact lenses that can improve your visual acuity. You can count on us for management of various ocular conditions too.
For reliable eye care, turn to Eyes on Norbeck. Get in touch with us at (301) 238-7199 to learn more about us and our services. We proudly serve Rockville and the surrounding MD communities. Be sure to check this page regularly for more optometry updates.