Eyes On Norbeck: Comprehensive Eye Exam in a Welcoming Environment
Our primary goal at Eyes On Norbeck is to provide comprehensive, primary eye care for the whole family with personalized eye care services and products. This is made possible through our complete vision and eye exam procedures in the Potomac, MD area. Preventive and routine eye exams are important to maintaining good eye health since many vision problems do not have obvious symptoms or signs.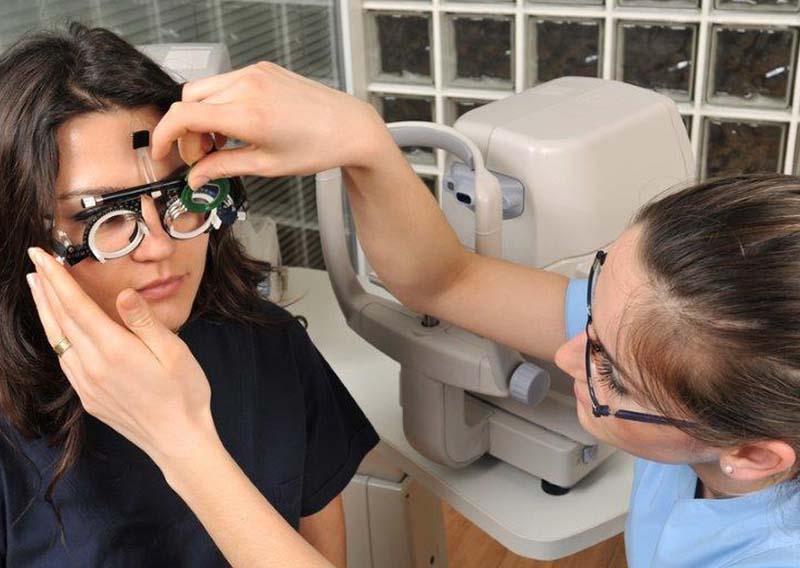 By detecting and diagnosing any issues early on, our experienced optometrist is able to provide appropriate treatment options and in many cases, prevent vision loss. That's why the American Optometric Association recommends yearly or bi-yearly eye exams to stay ahead of potential problems.
What To Expect During Your Appointment
Eyes On Norbeck utilizes the latest digital technology to achieve highly accurate medical imaging during your eye exam. Your friendly doctor will also conduct a detailed assessment of your vision and ocular health to detect any problems or diseases, including glaucoma, Red/Pink Eye, cataracts, dry eye, blurred vision, itchy eyes, or macular degeneration. We then provide necessary treatment. The process includes:
Asking about your medical history, medications you are currently taking, and any specific eye health complaints or symptoms
Evaluating your visual acuity to check for possible refractive errors that may require the use of corrective eyeglasses or contact lenses
Eye function tests to evaluate depth perception, color vision, eye muscle control, peripheral vision, and responsiveness to light
Checking physical eye health by visually inspecting the eye and eyelids using magnification and a bright light
If necessary, measuring your eye pressure to examine the internal structures of the eye, by dilating the pupils
We can also conduct a computer vision exam if you spend a lot of time in front of a lighted screen
Your eye doctor will discuss the findings with you along with the recommended best treatment options or products.
When to Get an Eye Exam
Everyone needs regular eye exams,  including our computer vision exam in Rockville, MD, especially where vision and other eye care issues are present. Individuals with risk factors, such as diabetes and high blood pressure will typically require more frequent visits to their optometrist. Senior adults, on the other hand, will need eye exams every year.
Book Your Eye Exam Today!
If you have been looking for a reliable practice where you can book a comprehensive eye exam, you are definitely in the right place. Eyes On Norbeck welcomes clients from Rockville, Chevy Chase/Bethesda, Olney, Silver Spring, Potomac, and other areas nearby. Schedule your eye exam today by calling (301) 238-7199 or by filling out our appointment form.