Eyes On Norbeck: About Us
Eyes On Norbeck was established by Dr. Chun AuYeung with the aim of providing a more direct, personalized approach to eye care. While some practices are simply offices that see people coming and going, we wanted to be a place where patients can ask questions and learn more about their eyes. We know there are others that require a little more attention when it comes to addressing their ocular needs and we want them to be able to talk to us eye-to-eye.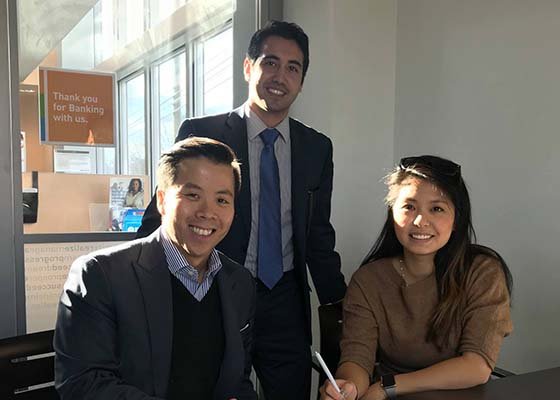 Our Story
Dr. AuYeung actually had his start in the food industry. Still, he desired to help people improve their lives at a deeper level, so he became an eye doctor. He had been working in a retail optometric company for several years when he realized he could be doing more for others. He moved to the DMV area to practice before settling in Olney, MD with Dr. Vicky Wong, his wife. He founded Eyes On Norbeck with her.
"Some become doctors to help people. I enjoy helping people, but I happen to be a doctor also"
– Dr. AuYeung
Our Mission
To provide personalized vision care based on your unique visual needs. We strive to ensure that your comprehensive visual needs are met with a positive experience, along with an improvement in your quality of life.
To portray individuality, Eyes On Norbeck's logo color is purple. Here, we perform eye exams beyond the eyes, meaning we actually look at our patients. This helps us understand each one, allowing us to provide eye care particularly tailored to their needs.
As a sign of our commitment to top-quality eye care, Eyes On Norbeck is a member of the American and Maryland Optometric Associations.
Areas We Serve
Eyes On Norbeck is ready to serve patients in Rockville, Chevy Chase/Bethesda, Olney, Silver Spring, Potomac, and surrounding communities in Maryland.
Talk to Us Today!
To learn more about us and what we can do for you, just give Eyes On Norbeck a call at (301) 238-7199. We also have a contact form you can use to schedule an appointment with our eye doctors.