Ortho-k treatment involves wearing gas-permeable lenses overnight to gently reshape the cornea and correct vision. However, without proper care and cleaning, these lenses can cause eye infections and discomfort.
To help you maximize the benefits of ortho-k treatment, Eyes on Norbeck, your local optometrist, shares some care and maintenance tips: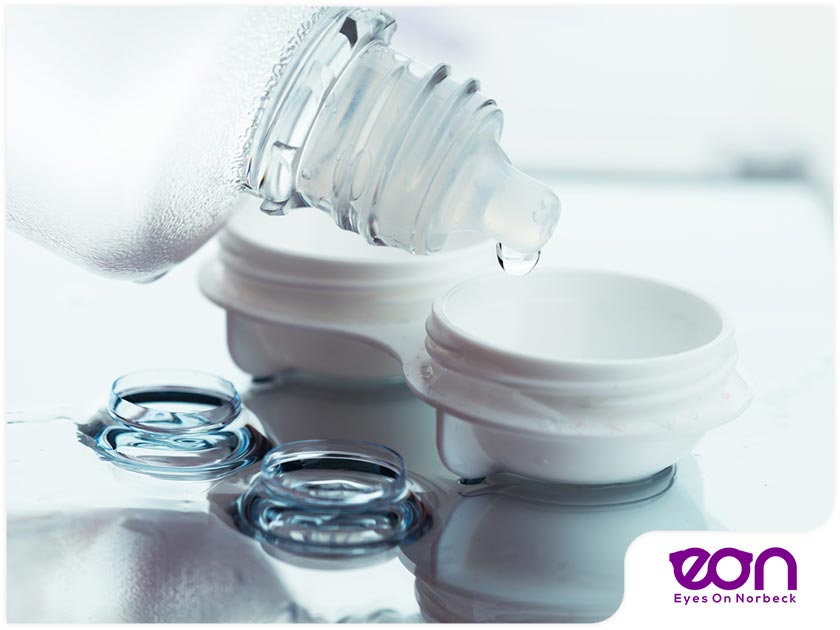 Make Sure Your Kids Wash Their Hands With Antibacterial Soap Before Putting on the Lenses
Avoid using oil-and-lotion-based soaps, as these can leave residue on your kids' hands. Make sure your kids wash their hands thoroughly, ensuring there are no traces of soap, perfumes, hair-spray, creams, and lotions that can contaminate the lenses and irritate the eyes. Ideally, your kids should wash their hands somewhere other than your bathroom, the part of your home that contains the most germs and bacteria.
Have Your Kids Insert the Right Lens First
Before putting on their lenses, your kids will need to put lubricating insertion drops on the back of the lens first. Making a habit of putting the right lens on first reduces the risk of confusion.
Wash the Lenses Using Only Cleaning Solution
Avoid using tap water, as it might contain microorganisms such as Acanthamoeba. Apply 2-3 drops of the cleaning solution across the lens surface. Make sure to gently clean the circular edges of the lenses. If you're using a hydrogen peroxide solution, the lenses should stay submerged in the solution for at least six hours.
Replace Ortho-K Lenses If You See Any Cracks 
If you notice any cracks or scratches on the lenses, replace them immediately. There's a risk bacteria could be growing in gaps on the lens surface. Don't forget to take your kids to see your eye doctor for an eye exam as well. Routine follow-up consultations will help you monitor the progress of your kids' ortho-k treatment.
Looking for optometrists in your area?
Eyes on Norbeck offers professional eye care services, including eye exams and prescription eyeglasses. To schedule an appointment with one of our optometrists, call us at (301) 238-7199 or fill out this form. We serve homeowners in Potomac, MD, as well as the surrounding communities.